New Patients at Success Chiropractic
Welcome to our practice! We're so happy you chose us for your healthcare needs. When you book your first appointment, whether online or call the practice to book, you'll receive an email confirmation with a link to our registration forms. Please complete them online, if possible.
We're invested in you because we care about you, your health, and your wellness. We want you to know and feel you've come to the right place for care.
When you arrive at the practice, the receptionist will check that we have received the forms or provide paper forms to complete, if not already done. Next, you'll be brought to an exam room to meet with your chiropractor.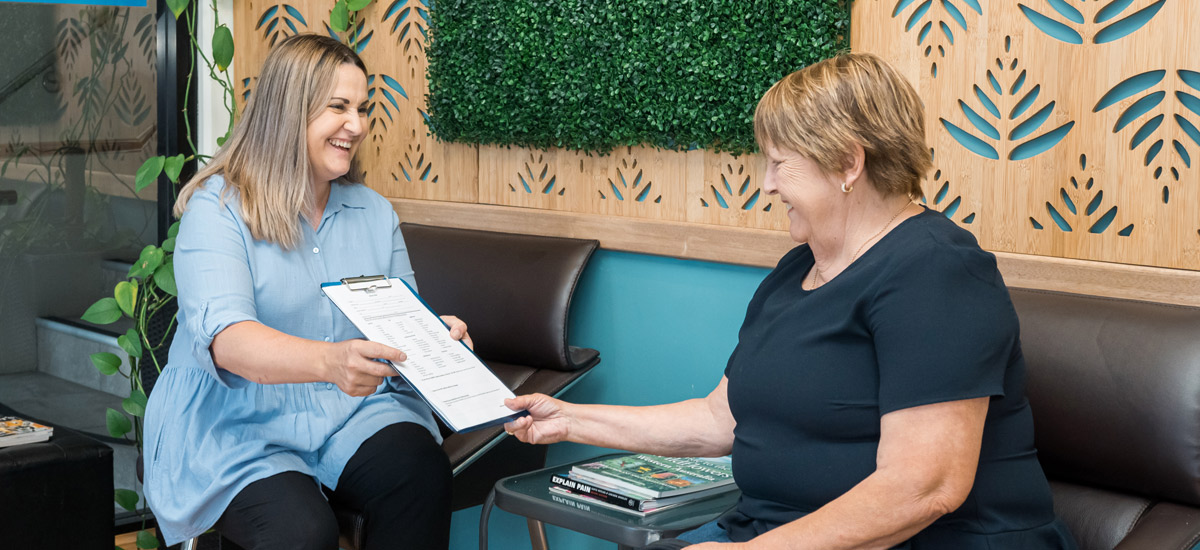 The First Consultation
The doctor will ask your reasons for the visit, what your health goals are, and take a detailed health history. They'll explain what chiropractic is, what it can and cannot do, and answer your questions. The goal is to exchange information to get a better understanding of your issue. Once we know what's really going on, we correct the problem.
Next, you'll receive a comprehensive physical exam, including chiropractic and orthopaedic testing, and a neurological exam. Our doctors are very thorough to ensure they get an accurate picture of your condition.
Once that's complete, they will discuss their findings with you, what they feel is going on, and if further investigation is required in the form of referrals, X-rays, etc. You'll be provided with the options appropriate for your condition, and formulate a care plan based on what you're comfortable with.
If you decide to proceed with care, you'll receive your first adjustment today. If additional services are part of your plan, you'll also receive them after your adjustment. Please allow 45 minutes for this visit.
Ready to Book?
We'd love to welcome you to our practice! Let us help you get healthy, so you can enjoy life again. Contact us for an appointment today.

New Patients at Success Chiropractic | 08 9417 4004