Chiropractic Care
At Success Chiropractic, we offer a unique approach to chiropractic care, combining adjustments with soft tissue therapy. Our care may help manage many conditions, including back and neck pain, sciatica, headaches and migraine, joint pain, pregnancy-related pain, repetitive stress injuries, sports injuries, and many other musculoskeletal complaints.
Before we begin care, we take the time to go over all aspects of your plan, answer your questions, and discuss other options. We'll never pressure you to do anything you're uncomfortable with. We tailor our evidence-based protocols to meet your individual needs, making it perfect for every member of the family—including children and babies.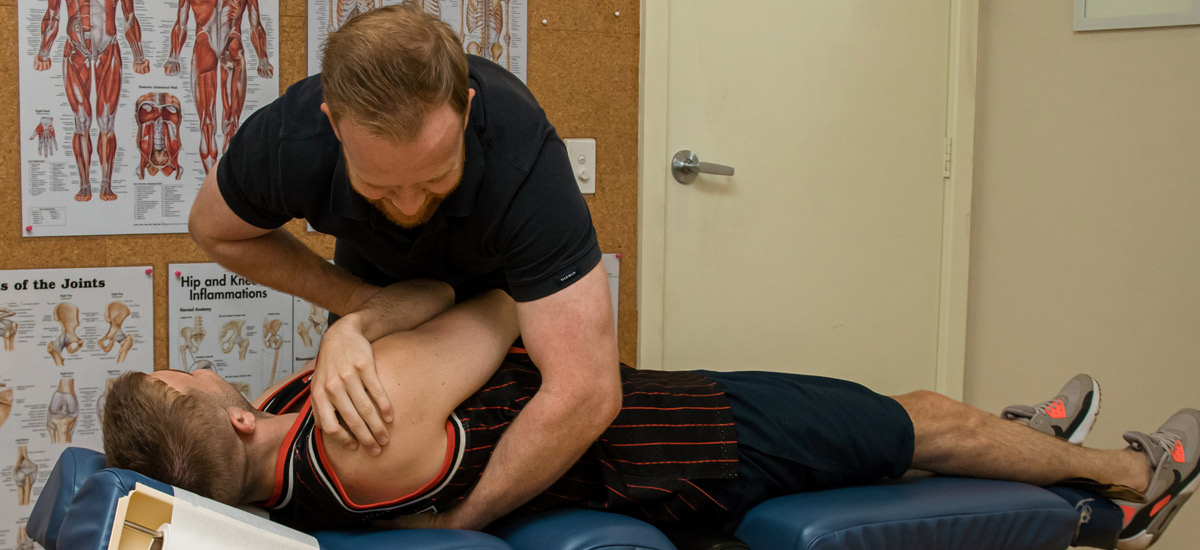 How We May Help
Our approach to Chiropractic Care is focused on addressing areas of restriction and dysfunction in the spine, as well as the other joints in your body. Our treatments focus on increasing the joint mobility, improving muscle control and tone, and reducing tension or compression of nerves, effectively getting you moving and feeling better.
Working with your musculoskeletal and nervous systems, and how they impact your health, our goal is to keep your body functioning at an optimal level. Our patient-centred approach is specific to you and your needs to ensure your body is working the best it can.
NEW PATIENTS »

Tools, Techniques and Therapies
Our appointments are longer than most and may include a combination of the following:
Deep tissue massage
Dry needling
Trigger point therapy
Kinesio and sports taping
Spinal traction/flexion-distraction
Stretching and rehabilitation
Postural and ergonomic advice
Spinal adjustments/manipulation and mobilisation
Low force techniques including Activator, biomechanical blocking, and drop piece adjusting
Your care plan is customised to your unique issues to provide you with the best possible outcome.


Pricing
At Success Chiropractic, we believe in being transparent about our costs, so you can make an informed decision about your care.
Initial Consultation & Therapy
(45 mins)
---
Adult $100
Child 0-16 yrs or concession $90*
(BUPA members $84)
Standard Follow-up Consultation
(15 mins)
---
Adult $70
Child 0-16 yrs or concession $60*
(BUPA members $67 adult, $60 child)
Re-examination or Extended
(30 mins)
---
Adult $100
* Rebates and discounts for concession holders and children may apply. HICAPS available.

Chiropractic Care | 08 9417 4004