Meet Leah Birch, RMT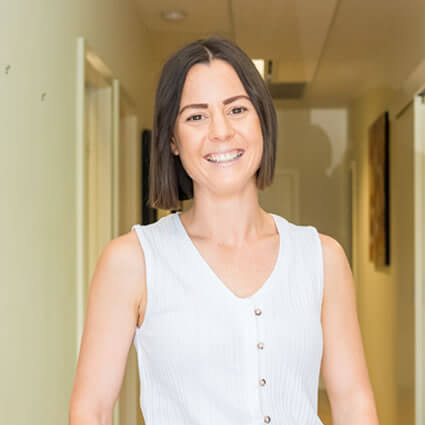 Leah is passionate about providing remedial massage services. She's eager to work with you to help you achieve your physical and psychological goals. Her qualifications include a Diploma in Remedial Massage, and registration with the Association of Massage Therapists, as well as a Bachelor's Degree in Nursing.
EXPLORE OUR SERVICES »

Focused on Pain Relief
Leah has a keen interest in chronic pain and stress related illness. She uses a combination of massage techniques, such as Swedish, deep tissue, trigger point, myofascial release, and mobilisations, to help your body heal, and restore it to its optimum function.
Remedial massage
sessions with Leah are eligible for private health fund rebates.
Schedule a Visit
Leah is available on Saturday afternoons. Contact our practice to schedule an appointment.

Leah Birch | 08 9417 4004