Meet Dr Janene Troy, BSc. Chiro, B. Chiro, B. Bus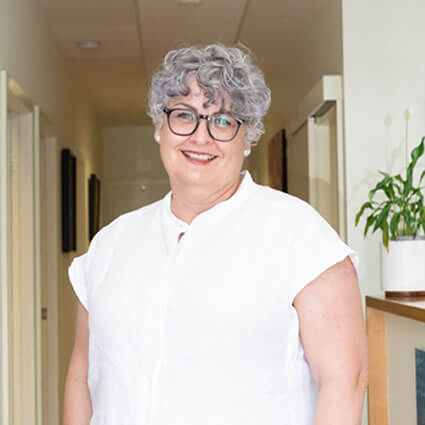 When Dr Janene Troy (Chiropractor) graduated with distinction from Murdoch University in 2016, it was the culmination of her lifelong goal to become a chiropractor.
In addition to her clinical practice, she also lectures and continues to work in the small business development sector. Janene is a current member of Chiropractic Australia.
EXPLORE OUR SERVICES »

Evidence-based Care
Janene's approach to care is evidence-based and draws from a wide range of skill sets. These include manual chiropractic adjustments, soft tissue techniques including massage, muscle energy techniques (MET), instrument assisted soft tissue mobilisation (IASTM), dry needling, and kinesio taping.
She may also use other low-force techniques, including drop piece, Activator, biomechanical blocking, and flexion-distraction. Janene strongly encourages self-care strategies and provides customised exercises, stretches, and home care strategies.
On the Job Training
Janene brings a broad range of life experiences to her practice, including two years' service in the Australian Army reserves, living and studying in Bangkok, Thailand for 12 months, and living and working across regional WA including Derby and Northam.
Schedule Your Visit
Janeen is available on Monday afternoons, Wednesday afternoons, all day Thursday and on Saturday mornings. <

Dr Janene Troy | 08 9417 4004