Meet Callan Jotta, RMT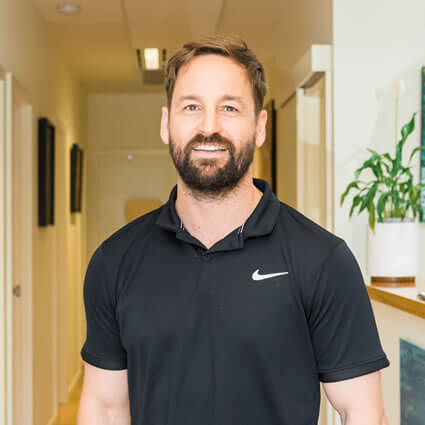 With a vast depth of knowledge, experience, and proficiency in various modalities, including deep tissue massage, myofascial release, dry needling, and myofascial cupping, Callan's sessions are individualised and adapted to your needs. He skillfully manages many different musculoskeletal conditions.
EXPLORE OUR SERVICES »

Improving Movement and Function
Callan has extensive experience working with athletes, focusing on restoring optimal movement and improving function. He also has great success working with postural dysfunction commonly associated with prolonged desk work, resulting in a high incidence of occupational back and neck pain, as well as headaches.
Away From the Practice
When Callan isn't fixing bodies, he keeps himself busy training and competing in the art of Jiu-Jitsu, and keeps a close eye on the Fremantle Dockers.
Remedial massage
sessions with Callan are eligible for private health fund rebates.
Schedule a Visit
Callan is available on Tuesday, Wednesday, Thursday and Saturday. Contact our practice to schedule an appointment.

Callan Jotta | 08 9417 4004